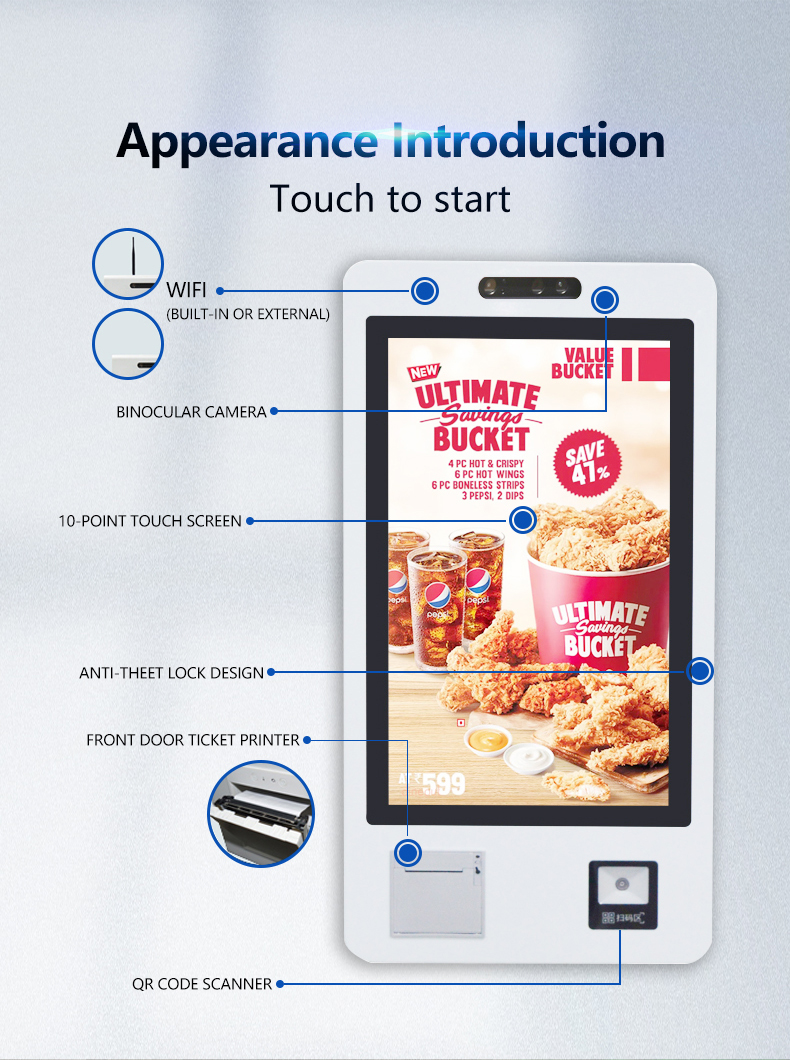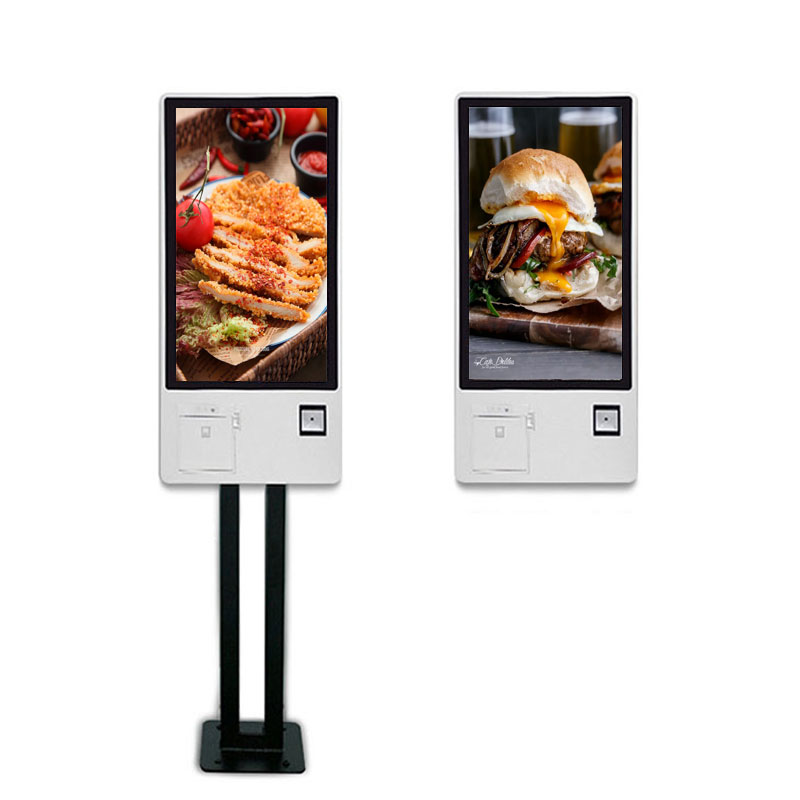 Background

Today, with the development of intelligent hardware, self ordering kiosk have gradually become the "new favorite" of restaurants. Self-service ordering machines can realize the functions of self-service ordering and self-payment for consumers, which greatly improves the efficiency of dining. A self-service ordering machine can complete the workload of three staff members, which not only reduces labor costs, but also allows consumers to experience the fun of self-service, reduces waiting time for meals, and improves the service level of restaurants.

Challenges

The self-service ordering machine in restaurants not only needs to realize self-service selection of dishes, place orders, and obtain order information in real time in the kitchen, but also realize WeChat, Alipay and other fast scanning code to pay for the bill, thus greatly reducing the workload of restaurant staff. The self-service ordering machine needs to be easy to operate and sensitive to touch, so that consumers can complete the ordering process without any guidance. At the same time, to realize QR code scanning payment, wireless communication is also essential. After ordering, print the order receipt as a voucher, so you also need to configure the printer.

Solutions

"The self-service ordering machine is customized and developed for the payment scene of food and beverage stores. The self-service ordering machine can be wall-mounted on the wall or placed on the ground with a base. The installation method is flexible, and the space requirements of the restaurant are not high. The screen configuration In terms of options, there are 21.5-inch, 24-inch, 27-inch, and 32-inch options. Capacitive touch screen, sensitive touch, high-definition display. The ordering machine has a built-in dedicated QR code scanner, including LED fill light, which can quickly and accurately scan the QR code of mobile phones , to realize WeChat payment and Alipay payment. Telpo self-service ordering machine also has a built-in high-speed thermal printer to print ordering credentials. The communication supports wifi and bluetooth, and 4G full Netcom can be added.

The self-service ordering machine can also be equipped with a face recognition camera and an infrared sensor to achieve more extended functions. "