43 inch curved touch screen monitor with led light strips
1. Negotiation
We received this customer requirement. He wanted a 43 inch curved touch screen monitor with led light. Then , he sent us two displays picture for reference.But the light strips are not cool enough, customers want more cool light strips. Therefore, we recommend another light strip that can be scrolled cyclically, like a touch screen monitor with led light strips for slot machine.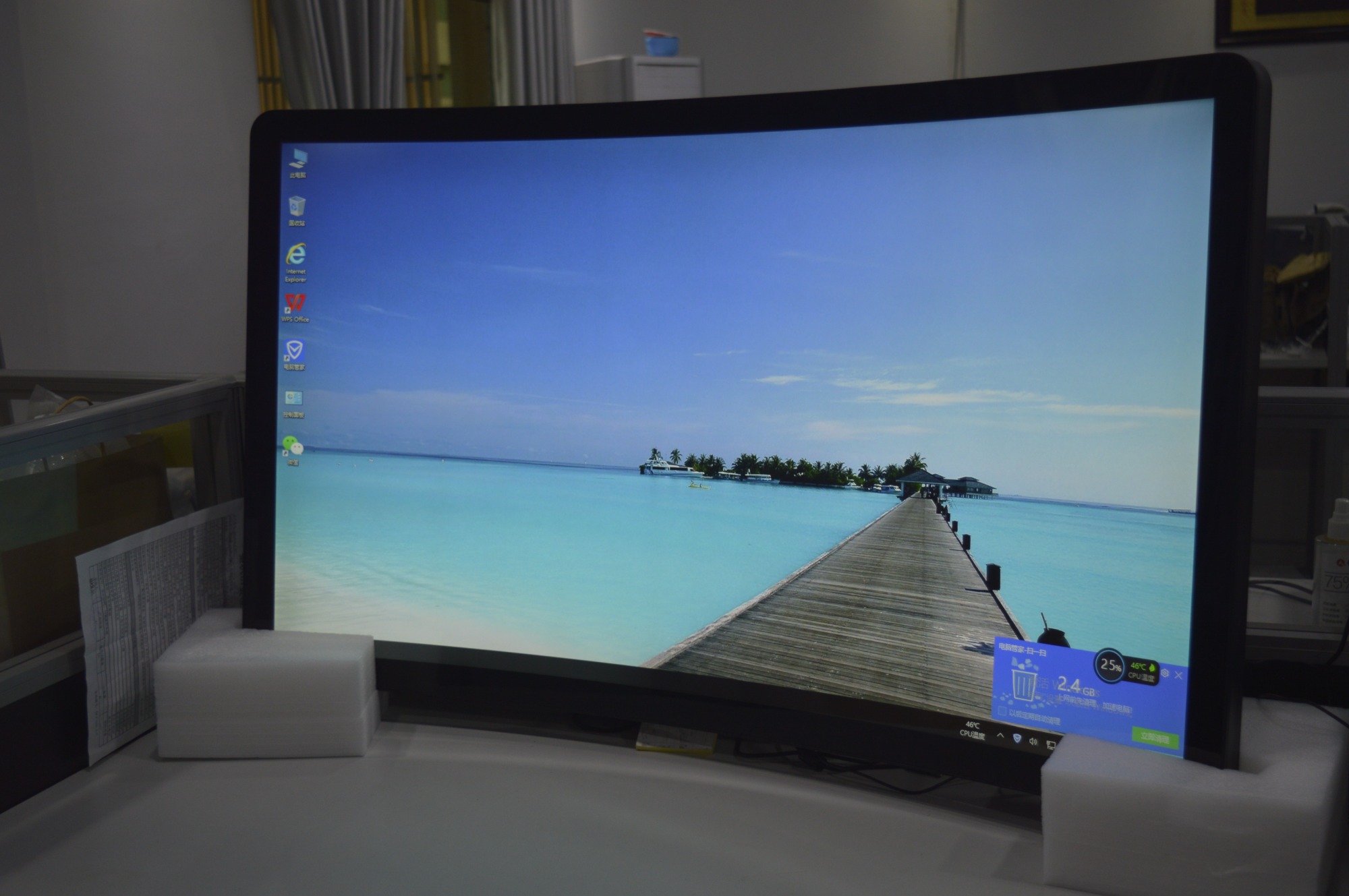 2. Making Samples
We had done the samples. We would send the photos and video show to him before we delivered.
3. Mass Production
When the customer approves the sample, we will mass manufacture for you. There is the whole process of manufacture, we are always careful to complete each step.

Touch monitors Production flow chart:Materials procurement--Incoming material inspection--Fit the touch screen and LCD screen--, Assembling the AD board-- the inverter board, and the keypad--Data line connection--Shell assembly--Finished product inspection--Aging test--external assessment--package
4. Shipment
We carefully packaged them and used some protective measures to ensure that they would not be damaged during transportation.