15.6inch Industrial touch monitor with full enclosed
1. Negotiation
We received this customer demand. He wanted 15,6" - 15" - 10,1" - 21,5" PCAP industrial panel pc. Then , he told Alice that his expectation is full closed back cover.But But our regulars have lots of holes for heat dissipation, which does not meet the requirements of customers. But that's not a big deal, we can totally provide a closed back cover.We have our own hardware production factory, which is not a problem for us, and can fully meet the requirements of customers.

2. Design
We always respond as quickly as possible to our customers and meet their requirements. Our engineers quickly provided the drawings of the 15.6-inch fully enclosed IPC. He confirmed it.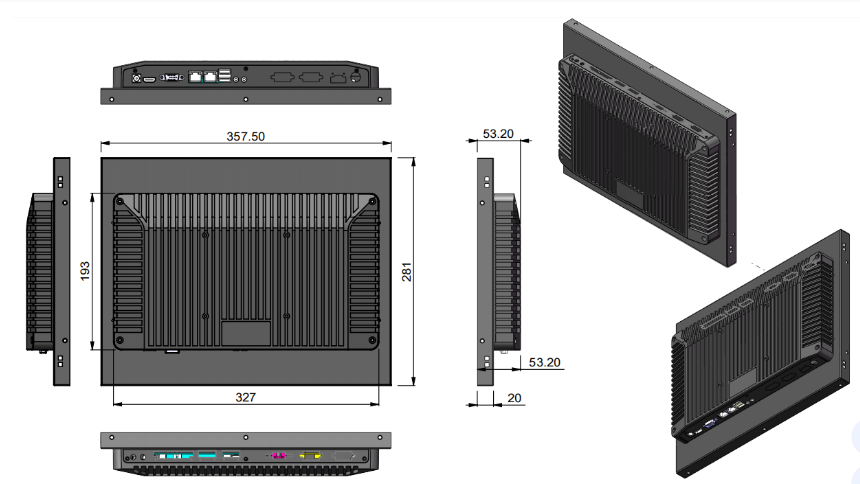 3. Making Samples
We had done the samples. We would send the photos and video show to him before we delivered.

The sample picture show


4.Sample feedback
This customer is very professional, basically satisfied with the samples we provided, and also kindly provided suggestions to make our products better. Thank you very much for the seriousness and professionalism of this customer.

5. Mass Production
When there is no problem with the test sample for a period of time, the customer starts to place a batch order based on this sample, and we start production. We always complete every step with care and guarantee the quality of the product.

6. FQC
After the production is completed, we will perform a 100% inspection of the display to ensure that each product is 100% qualified.
7. Shipment
We carefully packaged them and used some protective measures to ensure that they would not be damaged during transportation.